Five key workshops at the 2021 RYA Affiliated Clubs Conference will deliver essential know-how for clubs looking at ways to plan ahead for a successful future.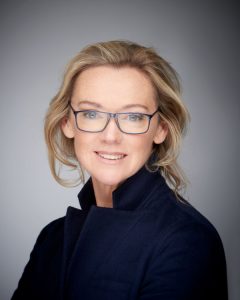 A virtual evening on Monday 8th November, hosted by double Olympic gold medallist and broadcaster Shirley Robertson, will have national updates for clubs, a club support area for meeting RYA experts and key speakers including RYA Director of Racing Ian Walker.
This will be followed by regional conferences across England and the Home Countries, providing an opportunity for committee members, staff and volunteers to get together, take part in workshops, network with other clubs and meet their local RYA team and staff from HQ.
Regional affiliated club conferences will feature an interactive workshop looking at planning for a successful future. Attendees will then be able to choose two one-hour workshops from four additional core topics: volunteering, facilities, membership and legal.
Gareth Brookes, who manages the RYA Regional Development Officers said: "We consulted more widely than ever before when planning this year's conference and the workshops reflect what clubs have told us would be most useful for them and are also designed to be relevant for all clubs. Whether you have 30 or 3,000 members, a yacht club with a restaurant or a volunteer-run dinghy club on a small lake, each session will have essential knowledge, insights and ideas for you to take back to your club."
WORKSHOP TOPICS
Developing your club: This session is for all delegates and will encourage clubs to reflect on their current situation and think about how to develop a plan to capitalise on that position. Delegates at in-person events can then choose to attend two of the following four workshops, which will be followed by a series of online webinars to build on the content covered on the day:
Recruiting and motivating volunteers: How clubs can plan to recruit and retain more volunteers, exploring trends, club case studies and the support available to help.
Developing or replacing facilities: For clubs wanting to modernise or rebuild, this will look at planning and project management towards a successful outcome.
Recruiting and retaining members: Latest insights and ideas for engaging existing, new and potential members and participants, including through winter towards renewals.
Governance and legal challenges: Led by RYA Legal Manager Mandy Peters, this popular workshop is an opportunity to listen to an update on the latest legal and governance challenges clubs are facing and to share ideas about solutions.
As Gareth sums up: "Our aim is that clubs will leave these sessions and be able to create and develop a plan in any of these core topic areas. They will have a good understanding of how to overcome any challenges, including taking a look at what we can learn from other clubs and accessing the support available from the RYA."
All the events are free for delegates from RYA Affiliated clubs and ideal for anyone involved in managing activities – including flag officers, committee members, staff and volunteers.
KEY DATES
Monday 8th November from 7.30pm-9.30pm: National online RYA Affiliated Clubs Conference hosted by double Olympic gold medallist and broadcaster Shirley Robertson with keynote speakers including RYA Director of Racing, Ian Walker, RYA Director of Sport Development, Rob Clark, and RYA Scotland CEO James Allan. Explore the latest insights from the RYA, real-life club case studies and an 'expo' area, where you can talk to RYA staff and find out about support for your club.
English region conferences
South: 13 November 2021 – National Oceanography Centre, European Way, Southampton SO14 3ZH
South West: 20 November 2021 – South Devon College, Hi Tech & Digital Centre, Vantage Point, Long Road, Paignton TQ4 7EJ
London & South East: 21 November 2021 – New Line Learning Academy, Boughton Lane, Maidstone, Kent, ME15 9QL
East: 27 November 2021 – Royal Hospital School, Holbrook, Ipswich, IP9 2RX
Midlands: 28 November 2021 – The National Memorial Arboretum, Croxall Road, Alrewas, Staffordshire, DE13 7AR
North East: 4 December 2021 – Catterick Race Course, Catterick Bridge, Richmond, North Yorkshire DL10 7PE
North West: 5 December 2021 – Anderton Centre, New Road, Chorley, PR6 9HG
Home Country events
Wales: A series of online events encompassing the conference's core workshop topics running in the evenings of the week commencing 22 November 2021.
Scotland: 6 March 2022, venue TBC
Northern Ireland: 22 January 2022, venue TBC
For the events at venues, there will be a traffic light system in operation where delegates will be able to add a red, amber or green sticker to their name badge to communicate how comfortable they are around others and the level of social distancing they prefer.
Covid guidelines for each venue will be observed and all attendees, including staff and volunteers, will be asked to take a lateral flow test before travelling and to not attend if testing positive, displaying any new symptoms of Coronavirus or told to self-isolate.
For all the details and booking visit: www.rya.org.uk/events/affiliated-club-conferences