Entry is still open for the 2022 RORC Transatlantic Race, starting from Puerto Calero, Lanzarote, Canary Islands on Saturday January 8th, 2022. In association with the International Maxi Association (IMA) and the Yacht Club de France, over 20 teams are expected to race the 3,000 mile course across the Atlantic Ocean to Camper & Nicholsons Port Louis Marina, Grenada.
The race will feature three 70ft (21m) trimarans, with the strong possibility of Antoine Rabaste's 80 ft (24m) Ultim'Emotion 2 also in action. The multihull record for the RORC Transatlantic Race was set in 2015 by Lloyd Thornburg's MOD70 Phaedo 3. Skippered by Britain's Brian Thompson, Phaedo 3 completed the race in 5 days 22 hrs 46 mins 03 secs.
For the 2022 RORC Transatlantic Race, Brian Thompson will be racing on Jason Carroll's MOD70 Argo (USA). This will be Brian's third RORC Transatlantic Race and having won with Phaedo 3 in 2016 – he has always been on the winning team.
"Both of the previous races have been exciting, with very close racing with Concise 10 (now PowerPlay) and Maserati," commented Thompson. "The Atlantic is the holy grail for multihulls, but you know it is always going to be tricky at the start escaping the Canary Islands. The first night can be really intense; you have to treat it as a race to get into the trade winds. Someone might have a 10 mile lead at that point and strategically there are options. Often going north looks good on the routing but you can get boat breaking conditions. If there is good breeze south, it is the more traditional fast downwind route, not a boat breaker."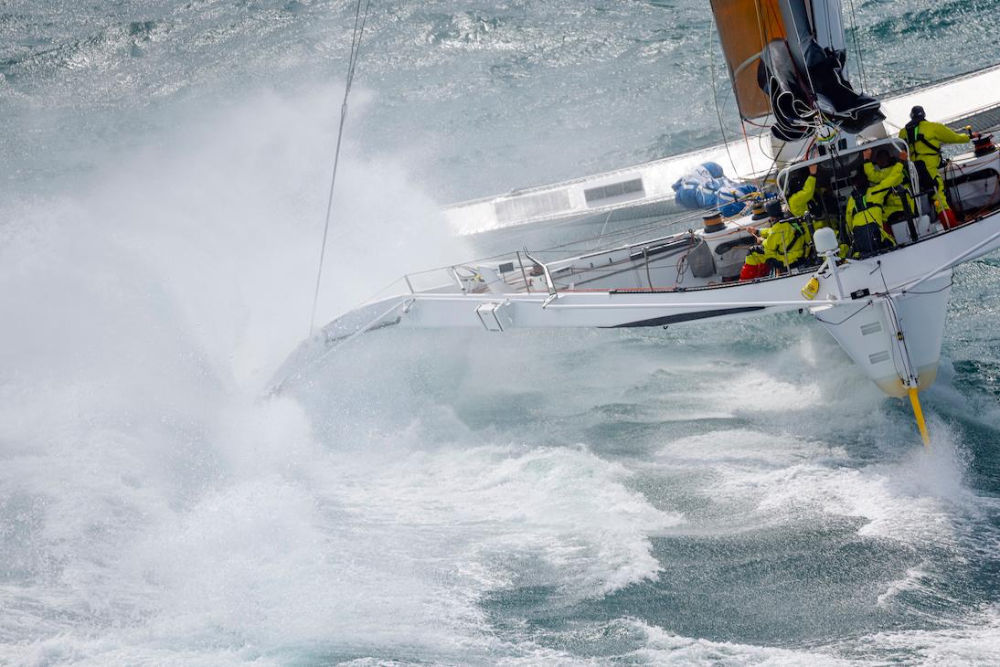 Brian Thompson believes that multiple entries will change the dynamic from the previous match races in the RORC Transatlantic Race. "The boat that is behind will always be trying to break away from the leaders and the front boat will have to decide who to cover. The race tracker will also come into play, with teams choosing to make a move just after an update. If the data is only updated every four hours, there could be 240 miles of separation between the boats, and that move would be very hard to cover. The other dynamic to take into consideration is that all boats have developed in different ways, especially with their ability to foil."
Giovanni Soldini's Maserati Multi70 (ITA) is a fully-flying foiling set up, capable of lifting all three hulls out of the water. Maserati first competed in the RORC Transatlantic Race in 2016, coming second to Phaedo 3. In 2018, after a thrilling race with Peter Cunningham's PowerPlay, Maserati crossed the finish line in Grenada just 45 minutes ahead, after over 6 days of high-velocity racing.
"This race will be fantastic," commented Giovanni Soldini. "It will be a very interesting race. The competition has been optimised for more all-round conditions. The goal for Maserati has always been to make the boat fly in the ocean. The best conditions for Maserati are for good wind but not too much sea state. Our foils have a lot of wet-surface and they are pretty heavy, but when we fly over the waves, we are very happy because she is so fast! It will be fantastic to race against PowerPlay and Argo. When we raced PowerPlay (2018) most of the time we were less than 500 metres apart!"
Peter Cunningham's PowerPlay was second over the line to Maserati in the 2018 edition, but was the MOCRA winner after time correction. PowerPlay has been based in Europe for the last two years but will be returning to the Caribbean with the aim of also competing in the 2022 RORC Caribbean 600.
"This is going to be quite a challenge and we all have slightly different set-ups now, so it should be a really competitive race," commented Cunningham who has lived in the Cayman Islands for many years. "There is a great rivalry between the three teams. It is always exciting to go 35-40 knots in the Atlantic and when you are racing against really good teams it makes it a lot of fun. The RORC Transatlantic Race is the beginning of a season of Caribbean racing between us as we are all planning to do the RORC Caribbean 600 and other regattas."
Twenty teams are currently registered for the RORC Transatlantic Race, including high performance monohulls, classic yachts, performance cruisers and Two-Handed teams. The RORC Transatlantic Race Trophy will be awarded to the best yacht after IRC time correction. The IMA Trophy will be awarded to the best corrected time under IRC for yachts of 60ft and over.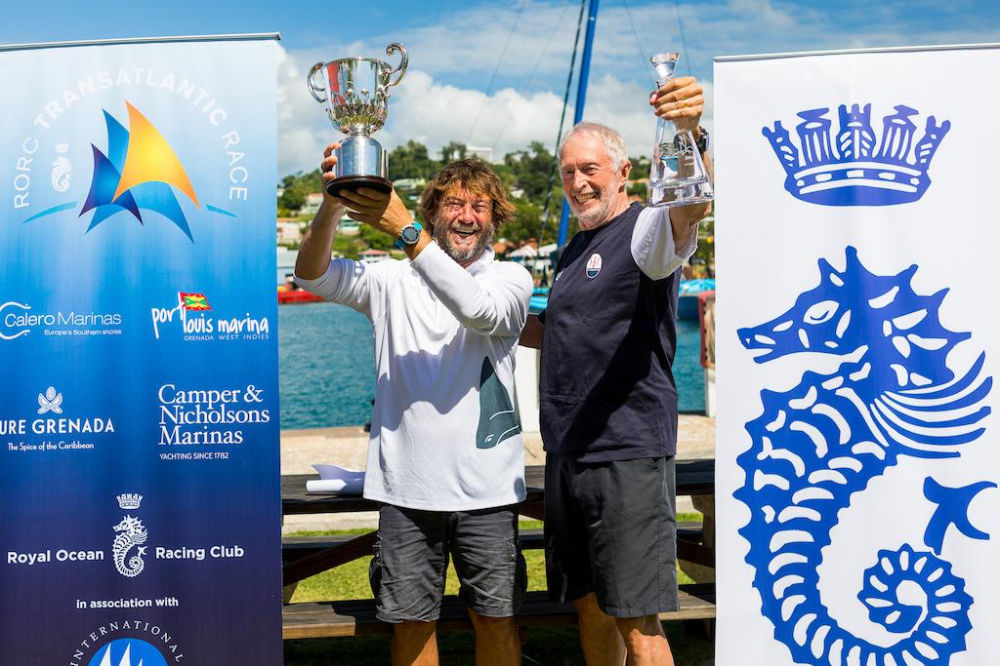 The smallest yacht entered to date is the 2019 overall winner, Richard Palmer's JPK 1010 Jangada, which will be racing Two-Handed with Jeremy Waitt. The highest rated boats under IRC are two Volvo 70s; Lance Shepherd's Telefonica Black and HYPR, skippered by Jens Lindner. Other high performance racing boats entered include the IRC 56 Black Pearl (unfinished business from last year's race), sailed by Stefan Jentzsch, along with Maximilian Klink's Botin 52 Caro and David Collins' Botin IRC 52 Tala.
Proven RORC race winners include Jacques Pelletier Milon 41 L'Ange De Milon, Christopher Daniel's J/122E Juno, Jean-Pierre Dreau's Mylius 60 Lady First 3, Andrew Hall's Lombard 46 Pata Negra, Ross Applebey's Oyster 48 Scarlet Oyster, Dominique Tian's Ker 46 Tonnerre de Glen.
Classic yachts racing include Alain Moatti's 118ft Fife Sumurun, Remy Gerin's Faiaoahe and Baptiste Garnier's Eugenia V.
The 2022 RORC Transatlantic Race will start from Marina Puerto Calero, Lanzarote, Canary Islands. Since the first race in 2014, the Calero family have been extremely pro-active in their support, as José Juan Calero, Calero Marinas CEO explains:
"This is going to be a great occasion; we have a bit of everything, from the big multihulls, performance racers, classic boats and the smaller boats. It is great to have this variety which are all focused on racing across the Atlantic. Through our three marinas in Lanzarote and La Palma we cater for around a thousand boats that cross the Atlantic each year and the service and facilities of Calero Marinas are perfectly designed for this race.
The determination and passion from the RORC and Calero Marinas have made this race the success that it is and all the team is super excited about welcoming all of the boats to Lanzarote."