The strong weather conditions set out to challenge the 1,100 boat fleet which started from the famous Royal Yacht Squadron line in Cowes on Saturday morning. There wasn't a moment which didn't test the fleet on the exhilarating racecourse around the Isle Of Wight. The loud cheers from the competitors as they crossed the finish line were met with heaps of clapping from the Island Sailing Club volunteers that so kindly man the committee boats.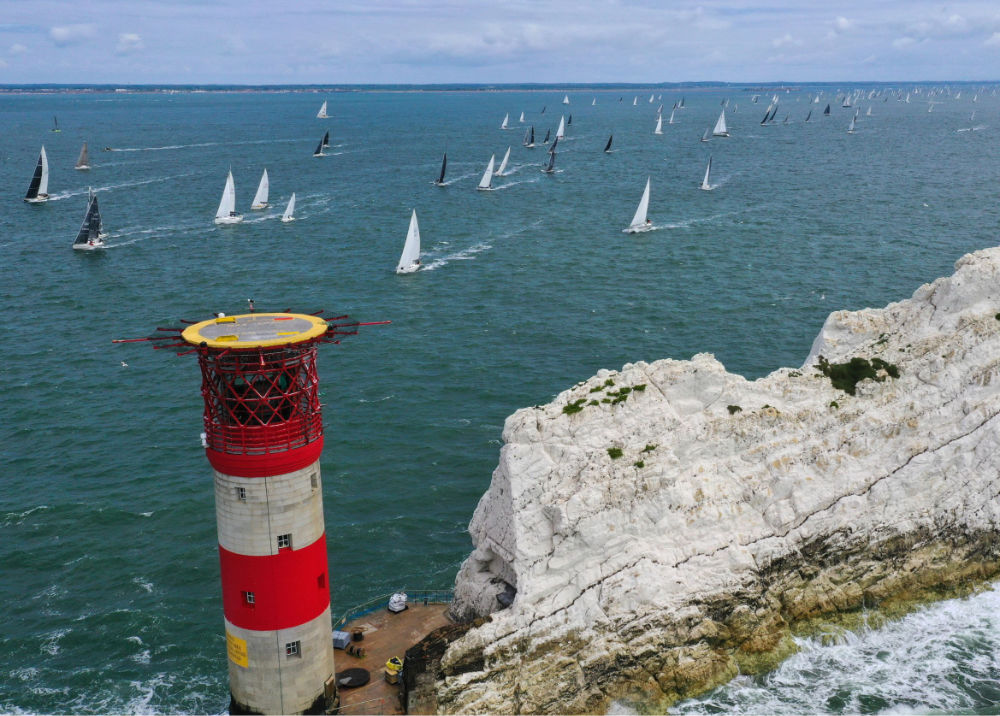 Winner of the prestigious Gold Roman Bowl for the first boat overall was Christian Zugel's Volvo 70 Tschuss 2, which completed the race in 4 hours, 11 minutes and 18 seconds. There was a hard-fought battle throughout the race between Tschuss 2 and Notorious, the 72ft Mini Maxi Mills, owned by Isle of Wight local Peter Morton.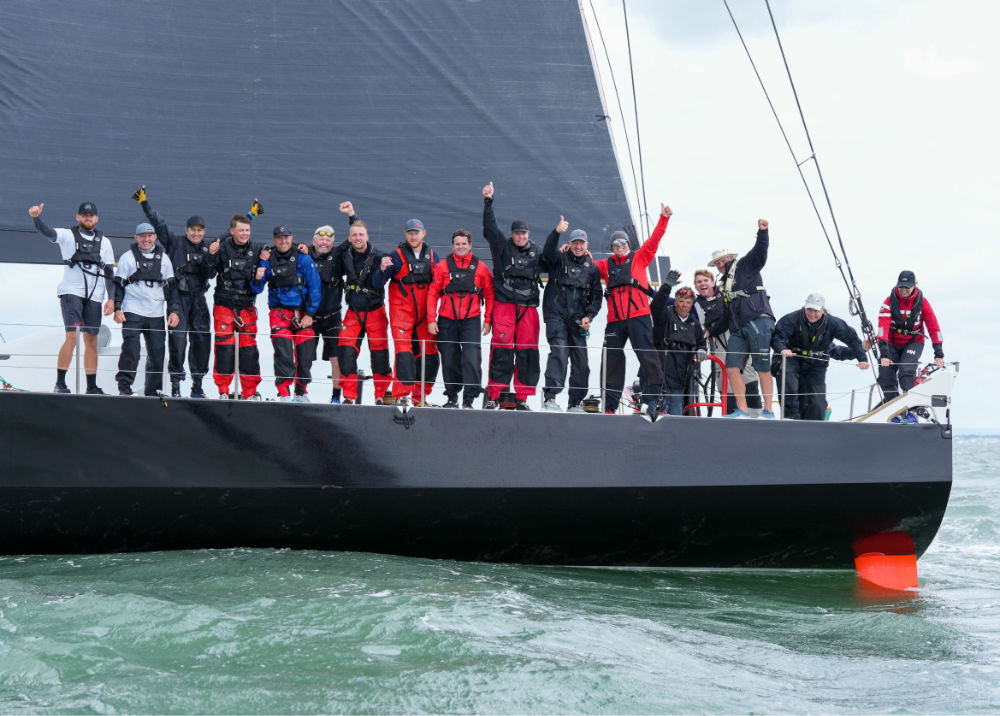 Christian Zugel, owner and skipper of Tschuss 2 said: "We are delighted with our race performance – securing line honours and winning the Gold Roman Bowl is fantastic, what better way to start a new programme on our new boat! Great sailing, great competition and a fantastic welcome from the Island Sailing Club."
The tactician onboard, Neal McDonald said: "I've competed in the race a number of times and can say it was perfect conditions for Tschuss 2. It's such an iconic race in a wonderful setting."
Dave Atkinson, Race Director, said: "We were carefully monitoring the weather and knew it was going to be a challenge especially for the smaller and less experienced boats. The whole of the Race Team are incredibly proud of the determination of the competitors to complete the race but with a high regard for safety which is paramount for a race of this kind. A huge thanks to the support services of the RNLI, independent lifeboat crews and the Coastguard who worked closely with our team before and during the race.
"We could not put on this race without the ongoing support of our volunteers and our Race Partners. A big thank you to B&G, Helly Hansen, Chelsea Magazines and Elliot Brown Watches. We wish our Race Charity, the Ellen MacArthur Cancer Trust, a very happy 20th birthday and encourage all who enjoyed the race on the water, land or via our online Race Viewer to donate to their #200for20 Campaign."
The race next year will be held on Saturday 15th June 2024. Entries will be open from early in the new year.
For results and a great collection of images and videos from Saturday's epic race please visit the event website – www.roundtheisland.co.uk.