The 91st edition of the Island Sailing Club's Round the Island Race started with a bang from the Royal Yacht Squadron's starting cannons at 0800 this morning, fired by The Marathon Watch Company President, Mitchell Wein. Over 1,100 boats are competing in the 50 nautical mile race around the Isle of Wight, often known as 'Britain's Favourite Yacht Race'.
Line honours has gone to Julian Linton's Grand Prix multihull 'N.R.B', who completed the circumnavigation of the Island in a time of 4h19m. The first monohull to cross the finish line was Ian Atkins' GP42 'Dark'n'Stormy', in a time of 4h54m.
Dave Atkinson, Race Director said "The race started under perfect race conditions with a south westerly 15 knot breeze. The Class 0 yachts headed down the solent to the west and showed some close racing. It was a fantastic sight to watch the huge fleet of all types of boat, families and professionals, following at ten minute intervals.
James Harayda from the Gentoo Sailing Team said: "We're really excited to be competing in this years Round the Island Race onboard our new IMOCA 60 'Gentoo'. It'll be our first race on the IMOCA and an excellent test for sailing such a boat in a  relatively confined and busy environment. The Island Sailing Club's Round the Island Race is one of my favourite events of the year, with a nice mix of competitive racing and a great social element too!"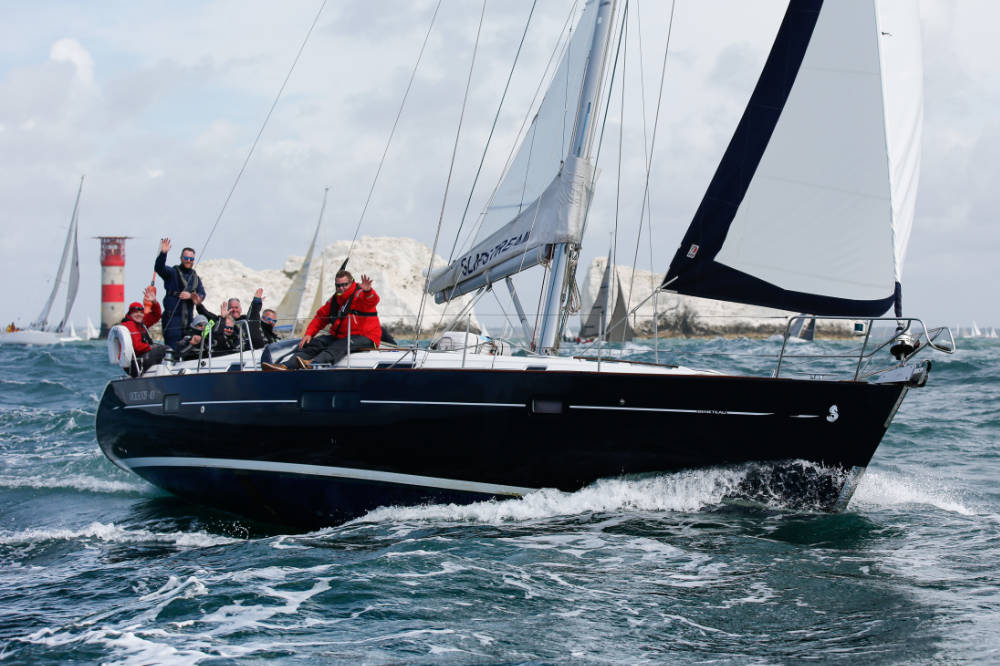 The race charity, Ellen MacArthur Cancer Trust, has entered five boats including 'Solent Hero' which Dame Ellen MacArthur is racing on alongside young people supported by her cancer charity.
All race results, videos and images of the race can be found on the event website: www.roundtheisland.org.uk.
Images:Paul Wyeth